Investment Policy Statement – A Financial Blueprint (as seen in USA TODAY)
An often overlooked feature of our BeManaged advice services is the Investment Policy Statement (IPS) that each of our clients receive after enrolling in our service, along with an annual update that includes performance reporting, fee transparency and information on their retirement readiness. We were given an opportunity to comment on the importance of IPS's recently by Robert Powell and were fortunate enough to be featured in last weekend's USA TODAY article on the topic. It is well written and on a topic most investors do not give enough, if any, consideration in regard to their investment plan. Below are some highlights.
---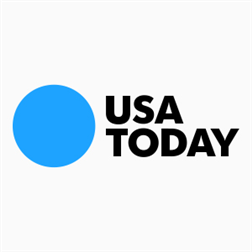 You are not alone. But that doesn't mean you're in the right. Yes, millions of Americans — despite advice to the contrary — pushed the panic button with their life's savings in late August.
They moved out of stocks and into bonds at the wrong time, according to the Aon Hewitt 401(k) index, which tracks the investment activity of some 1.5 million 401(k) investors. And they did so in big numbers. On Aug. 21, trading activity was two times the normal level, and on Aug. 24, activity was seven times the normal level, and one of the highest trading days on record, according to Aon Hewitt.
But instead of panicking, experts say, now would be a good time to create an investment policy statement for your portfolio, if you don't have one already. You wouldn't build a house without a blueprint, and the same is true for your investments.
What does the IPS do? It tells you where to put your money or, as advisers say, how to allocate your assets, how much should go into stocks, bonds and cash, and when to make adjustments to those investments.
In essence, an IPS takes the emotion out of investing. And emotion — as you no doubt know — is your worst enemy. Emotions make you sell when stocks are falling and buy when they're rising. But an IPS gives you rules to follow.
Others agree. "Investing without an investment policy statement is like hopping into the back seat of a taxi in an unfamiliar city," says Karin Maloney Stifler, an accredited investment fiduciary with Walden Wealth Partners in Solon, Ohio.

"You can tell the taxi driver where you want to go, but have no idea if you'll travel the smartest and safest route."
Robert Powell is editor of Retirement Weekly, contributes regularly to USA TODAY, The Wall Street Journal and MarketWatch. Got questions about money? Email Bob at rpowell@allthingsretirement.com.