401(k) Managed Accounts – Simply a Method of Delivering 401(k) Advice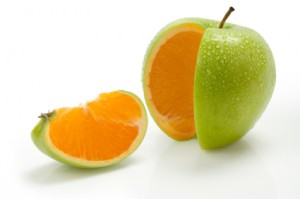 401(k) managed accounts and 401(k) advice are often considered two entirely different things in the retirement plan industry. Apples and oranges? I find this odd, to put it lightly. The '01 SunAmerica Opinion opened the door for participants to receive advice or account management on a fee for service basis. Specifically, the following is the text from the SunAmerica Opinion, which simply states both investment advice and "discretionary asset allocation" (aka account management/managed accounts) are available:
Under the Program, asset allocation services may be rendered to Plan participants either through the "Discretionary Asset Allocation Service" or the "Recommended Asset Allocation Service" (collectively, Services; singly, Service). Through the Discretionary Asset Allocation Service, a specific Model Asset Allocation Portfolio will be implemented automatically with respect to a participant's account (Account). Through the Recommended Asset Allocation Service, a specific Model Asset Allocation Portfolio will be recommended to a participant for investment of his or her Account and the participant then may choose to implement the advice, or to disregard the recommendation and invest in a manner that does not conform to the Model Asset Allocation Portfolios. Read More
However, when the Pension Protection Act (PPA) was written in '06, it spoke only to investment advice. Why the concern? An advice-only solution for 401(k) investors causes a lot of concern for us. Here's why:
Advice on it's own simply doesn't work well.
Unfortunately, it's true. In our experience, which has been reiterated by numerous advisors, the majority of participants that receive advice will not implement it. This point was reinforced in an article below from CFO.com:
"And even if you do go through the questionnaire, few people actually act on the advice, and even fewer go back and do it again next year." – Robyn Credico, senior retirement consultant at Towers Watson
Read Full Article
While a person that would expect all people to act rationally would assume 401(k) investors would immediately implement the necessary changes to their portfolio, it simply doesn't work that way for everyone. When given the choice of "do-it-for-me" or "it's-your-responsibility-to-implement," the choice is clearly to delegate the responsibility. For example, we have an employer client that has by far the largest percentage of "advice only" participants of any of our clients, yet they only represents a little over 4% of the total clients using our services.
We look at 401(k) advice as a service that can be delivered in one of two ways, either in a "do-it-for-you" format (managed account) or in a manner which the participant implements the advice themselves (pure advice). When participants and plan sponsors consider this, the following human behavior issues have been key to the discussion:
Remembering Their Login: If ever there was a study of how many people do not know there 401(k) login, the results wouldn't be pretty.
Trading Mechanism: Even sophisticated investors can get tripped up using the 401(k) provider's online trading mechanism, especially when it comes to redemption fees (we have had advice clients cost themselves hundreds of dollars by not navigating this carefully) as well as remembering to reallocate contributions (if a part of the advice).
Advice Becomes a To-Do: When a 401(k) investor has considered using independent advice, and given the option between implementing changes themselves or having a research analyst do it for them, we simply ask them how many emails they get in an average day. Why? If our advice is one of the 30-50 emails they receive in a day, then we effectively become a "to-do" on their list. "I'll get to it this weekend…okay, maybe next weekend…" Unfortunately, time and responsibilities can get in the way of doing some of those things you know you need to, but simply haven't gotten to yet. It's just like that coffee table I was going to refinish…two years ago. The ability to delegate this responsibility is refreshing to investors, especially when there is no additional cost for doing so.
Anchoring to Investments: This is a common issue for investors who are waiting for a specific fund to get back to $X. Just think about those Fidelity Magellan investors waiting to get back to where they were ten years ago…
Second Guessing of Advice: We have also found that many "advice only" clients will second guess the advice provided them without any analytical or rational justification. As with anything, advice comes down to trust, and some people simply do not trust advice until it has "proven its worth." It would be synonymous with an avid "car guy" questioning whether a belt should be replaced without using the tools or having it on the hoist to see that it was indeed about to break.
All in all, when you look at the scenario from a 401(k) investor's perspective, as well as that of a plan sponsor who understands human behavior, a managed account is simply a more effective implementation of advice. Both the employee and employer want to make sure that if such a service is being paid for, the intended benefit (individualized, age, time horizon and risk appropriate asset allocation) is received and experienced. In the little niche world we live in, we do not consider 401(k) advice and managed accounts/account management as two different realms, instead, they are simply the same concept with two different delivery approaches.
Such a realization begs the question, should managed accounts be held to the same conflict-free standard as is 401(k) advice? That will be discussed in the next post.
We welcome your thoughts and comments on the matter.