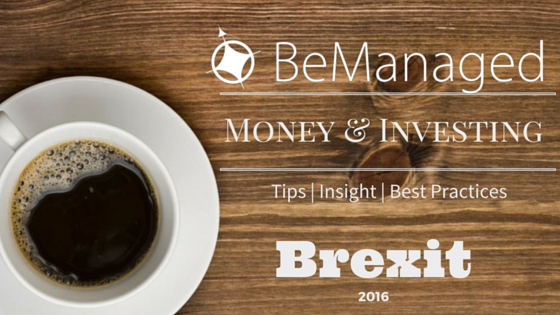 Political events in Europe have taken center stage in the news and effects have rippled out across financial markets around the world. On Friday, the U.S. stock market, as measured by the S&P 500, fell by 3.6%. The rest of the world fared worse; Europe fell by 8.9% and the Europe/Asia/Far East index declined more than 7%. Monday resumed where Friday left off, with the S&P 500 down an additional 1.8%.
Recall that we have been concerned about a market correction for several years. In our 2014 Summer newsletter, we remarked that the stock market "has been climbing for several years at rates that are higher than the underlying economic and financial indicators can support." At that time, we knew a market correction was necessary; the question was what would be the trigger, and when.
In confirmation of this, John Hussman, PhD, a respected market analyst wrote the following in his weekly market commentary, published Monday:
The singular factor to recognize here is that the vulnerability of the financial markets to steep losses has very little to do with Brexit per se. Rather, years of yield-seeking speculation, encouraged by central banks, had already brought the financial markets to a precipice prior to last week's vote.
Perhaps Brexit is the event to trigger the market correction – only time will tell. We want you to remember that our clients' portfolios have already been positioned defensively in anticipation of market declines like we are witnessing.
Keep in mind that any portfolio with money in the stock market will lose value in this environment; our outlook and investment strategy is to keep your long term goals and methodologies at the forefront of any investment decisions. Quick and emotional decisions can lead to unwanted consequences that can be a detriment to the overall performance of a portfolio in the long run. We continue to keep a rational eye on the developments at hand.
The BeManaged team is happy to discuss the impact of these past few days on your portfolio. Please do not hesitate to reach out to us via phone or email if you have specific questions we can answer for you.