BeManaged Recognized for 10th Year of CEFEX Certification
A few weeks ago, I was fortunate to represent BeManaged in Nashville for our tenth year of being CEFEX certified. Your next question is likely, "Ok, what is CEFEX and why does that matter?"
According to the CEFEX (Centre for Fiduciary Excellence) Site:
CEFEX is an independent global assessment and certification organization. It works closely with investment fiduciaries and industry experts to provide comprehensive assessment programs to improve risk management for institutional and retail investors. CEFEX certification helps determine the trustworthiness of investment fiduciaries.
CEFEX provides an independent recognition of a firm's conformity to a defined Standard of Practice. It implies that a firm can demonstrate adherence to the industry's best practices, and is positioned to earn the public's trust. This registration serves investors who require assurance that their investments are being managed according to commonly accepted best practices.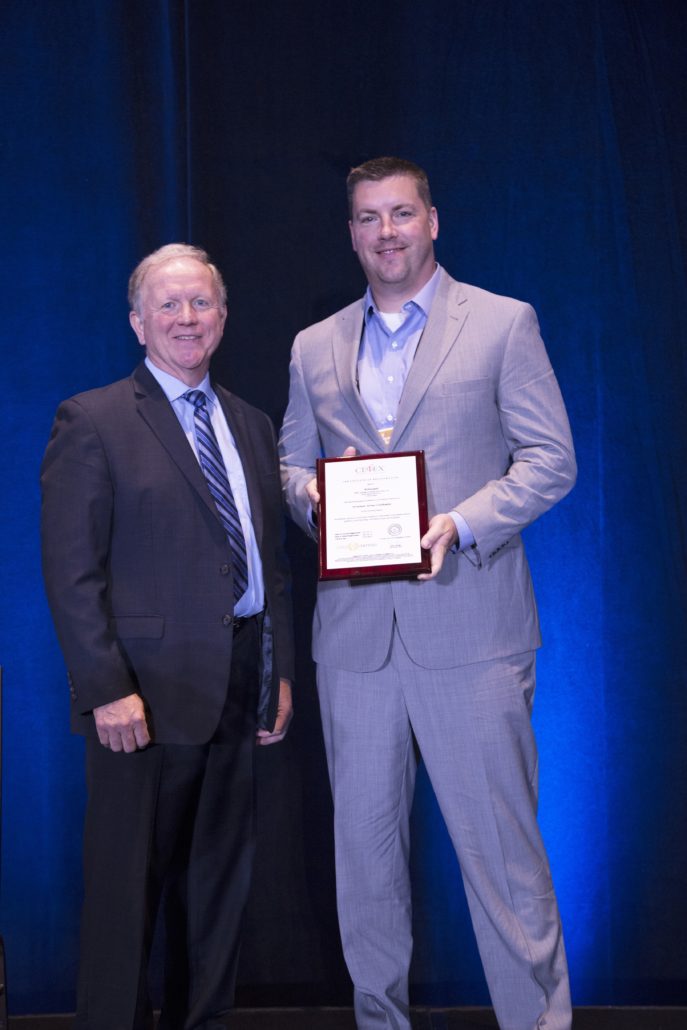 The CEFEX assessment process is based on the international standard, ISO 19011: Guideline for quality management system auditing. The assessment is evidence-based, and all work is reviewed by the CEFEX Registration Committee to ensure impartiality and consistency.
The following video (2:02) below provides a concise overview:
A Quick History on Why We Became CEFEX Certified
We launched BeManaged in February of 2006. Six months later, the Pension Protection Act was passed, which had new, clearly defined objectives for providing 401k advice, which is what we do. Frankly, we did not know if this was going to be a boon or bust at the moment. What we did know, is that it was new regulation and we did not want to unknowingly overlook details of the regulation. We thought the CEFEX certification could help us ask questions about our organization and processes that we might not yet know to ask. We successfully completed the assessment and became the first company in the nation to complete the Fiduciary Adviser (PPA) certification, which is the 401k advice provision outlined in the Pension Protection Act. Since then, we have 'upgraded' to the Investment Advisor certification.
Here are the thoughts on CEFEX from Robin Powell, a journalist and broadcaster that campaigns for positive change in the investment industry:
The problem is that there's no easy way of spotting a good adviser from a bad or mediocre one. There are dozens of different professional bodies around the world, but the fact that an adviser has letters after his or her name is no guarantee that they know what their doing and have your best interests at heart.

CEFEX certification is the nearest thing we have to a global stamp of approval for trustworthy investment professionals. By being CEFEX-certified, an advisory firm demonstrates its adherence to a defined standard, with specific criteria covering 21 different best practices.

...And because the firm voluntarily agrees to a rigorous annual audit, investors can rest assured that their adviser continues to work to the highest professional standards.
What does this mean for you?
It means if you are our client, you know you are working with a company that voluntarily submits to an annual audit to adhere to the Global Fiduciary Standard of Excellence. It costs money. It takes a lot of time. We do not have to do it. We do it so our clients know we are holding ourselves to the highest standards of fiduciary care.
Why aren't all companies CEFEX certified?
Good question. You should ask your advisor if they are. If not, why? Not all manufacturers are ISO certified. Maybe they do not want to put in the time. Or the money. It could also be that they may not be able to complete the assessment successfully.
Why do we do it?
Simply put, to reinforce the worthiness of the trust you place in us. Trust in the financial services industry is low and for good reason. Investors often assume they are working with a trustworthy advisor, but find out differently later, which can come at a cost to their financial future. We engage in the CEFEX audit every year so our clients are reassured of our dedication to being their trusted fiduciary.

Employers
Learn more or schedule a free demo.
Individuals
Learn more or schedule a free consultation.