The New DOL Fiduciary Rule
On June 9th of this month, the Department of Labor's Fiduciary Rule went into a phased implementation period with an effective date of January 1, 2018. The rule was designed to protect investors' retirement savings. While the rule is thousands of words long, the main focus is this: require anyone providing investment advice to individuals in a 401k plan or IRA to operate as a fiduciary.
If you are wondering what a fiduciary is…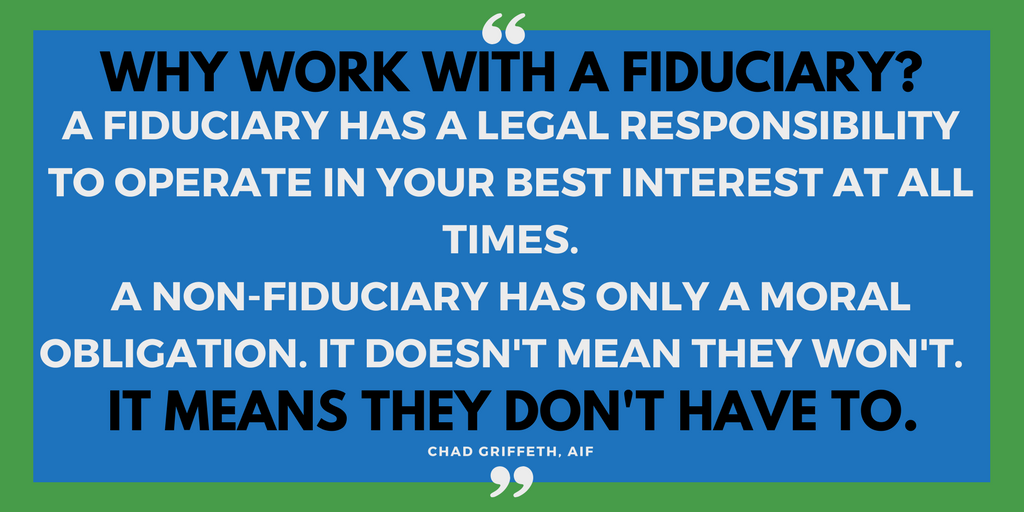 Most investors assume that a financial professional was already operating in their best interests. However, before the Fiduciary Rule, a financial professional could operate under the 'suitability standard,' which allowed them to sell products that benefited them more than you. Unfortunately, most investors did not realize what happened until after the fact. That is ultimately why the Fiduciary Rule was created.
How does the new rule affect BeManaged?
It doesn't. We wanted to be the fiduciary advisor people expected us to be, regardless if we had to be or not...because we didn't. Trust is earned, and we have continually made decisions about how we conduct business to earn and be worthy of the trust investors and companies place in our investment advice. The Fiduciary Rule brought the rest of the advisors working with 401k and IRA investors a few steps closer to the fiduciary and ethical standards we follow and have created as a firm since we started in 2006. But even if other advisors abide by the details of the Fiduciary Rule, many will still not operate at the level of fiduciary care BeManaged prides itself on. 
2 Key Examples of How We Are Unaffected by the Fiduciary Rule:
IRA Rollovers

- We are revenue-neutral for IRA rollovers, meaning we make no more money from a participant whether the money stays in their retirement plan or in an IRA. Being transparent and conflict-free results in peace of mind when investors are determining what to do with their retirement account(s).

Fiduciary Investment Advice

- Our investment advice has been held to the highest ERISA standards since day one.
BeManaged has been a fiduciary from day one. We did not wait until the industry required us to be.
If you are working with a broker or advisor, a simple question would be this:
"Were you a fiduciary before the DOL required you to be?"
Interested in learning how to work with a fiduciary?
Investors: Schedule a free Retirement Success Consultation.
Employers: Schedule a demo to see how we work to improve your employees' retirement readiness.