A Conversation on 401(k) Advice vs. Guidance – PPA Fiduciary Adviser v. The DoL 96-1 Opinion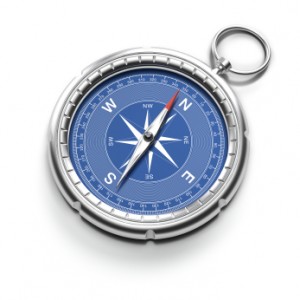 Advice as an industry is a very young one. The 'SunAmerica Opinion' was issued in December of '01. The PPA Fiduciary Adviser provisions were written in August of '06, and the DoL is still working to iron out the final architecture. That being said, since the 401(k) is only a little over 30 years old, advice is its first son, and it is just now starting to mature. Wow, that's quite an analogy, but I am going to run with it for now…
When marketing our services to companies sponsoring 401(k) plans, we will often face confusion as to what is truly being offered to participants — guidance or advice. The reason being that the word advice has been used liberally by brokers, advisors, and service providers. Unfortunately, that will sometimes lead to companies assuming their participants are receiving the advice they need, rather than knowing what is actually taking place in those education meetings and any 1on1 interactions that follow. Since guidance versus advice has been easily confused, the following is a mock conversation designed to clarify what is and isn't, should and shouldn't, be taking place with participants so to protect the plan sponsor from fiduciary liability:
Plan Sponsor (PS): "Our participants are already getting advice."
BeManaged: "Have you ever sat through one of those sessions?"
PS: "Well, no, but that is what our broker/advisor tells us he/she/they are doing when they are on-site during our committee reviews."
BeManaged: "I noticed on your company's 5500 that your plan was with XYZ company, so that likely means your plan advisor is being paid by the investments in the plan. Is that still the case?"
PS: "Yes, I believe so."
BeManaged: "Please forgive me if I am overstepping my bounds, but if your plan's advisor is being paid by the investments, there are only a few ways in which they can provide advice without holding the company liable for the advice they deliver. One is through the Pension Protection Act's Fiduciary Adviser provision. The other is through a highly complicated fee offset arrangement that is extremely rare in our experience. If they are operating as a PPA Fiduciary Adviser, they would have a specific fiduciary agreement in place with the committee. Are you aware of one?
PS: "Um, no. What do you mean we could be held liable for the advice he/she/they are delivering?"
BeManaged: "I do not want to alarm you. I would guess that the term 'advice' has been used far too loosely. In 1996, the DoL issued an opinion which clarified that general investment education and guidance protected brokers/advisors from acting as a fiduciary, yet we have found many to overstate this guidance as being advice, when in fact it is not. Guidance simply provides a general overview without speaking to specific funds and the percentage that participant should allocate to each one."
PS: "Isn't that good enough?"
BeManaged: "That depends on the investment savvy of the individual. Unfortunately, numerous studies have shown that selecting funds, measuring risk, and managing behavior during volatile markets is not the forte of the vast majority of investors. There are entire websites dedicated to sharing these issues such as behaviorgap.com. Even target date funds, looked at as a simple solution to this problem, are not being used correctly based on studies by Vanguard, one of the largest players in that market. Having ongoing advice specific to the participant's individual situation has become a welcome reprieve to frustrated participants in plans with demographics similar to yours."
PS: "From what our advisor/broker tells us, there is poor attendance in the advice sessions…or guidance sessions…whatever it is, that they provide."
BeManaged: "I could guess that if the guidance is provided under the DoL 96-1 opinion I mentioned, it is understandable. Imagine if you walked into a mechanic and explained what the issue was with your vehicle, and regardless of how simple or complicated, they provided you with a number of different approaches on how you can fix it. It was then up to you to decide how to do it yourself. You would never go back to that mechanic again, right? Fortunately, you and I can choose to go to a different mechanic. Unfortunately, unless that individual has enough assets to qualify working with a fiduciary wealth manager, which typically means having assets of $250k at minimum, then they have no one that will provide them with specific, fiduciary advice that has 'skin in the game' as does a fiduciary."
PS: "Ok, so if I sat down with our advisor/broker, and he/she/they provided me specific advice, they are putting the committee members in harms way, and if they are providing general guidance, our participants are not getting what they really need. Am I understanding this correctly?"
BeManaged: "Yes, you are correct. You as a fiduciary are not required to provide advice, but it is simply an understanding of what your participants need. However, if you are not able to abide by Section 404(c) of ERISA, you can be held responsible for the investment decisions of your participants. Therefore, providing yourself and the other committee members protection from 'advice that goes bad' is important, and can be done in a simple manner through the PPA Fiduciary Adviser fiduciary safe harbor. And to be clear, if your plan advisor/broker is working under 96-1, you are under no additional liability either. It is simply a 'line in the sand' by which the broker can provide guidance without being held out as a fiduciary (see the following reference from the DoL).
The Department notes that the information and materials described in subparagraphs (1)-(4) above merely represent examples of the type of information and materials which may be furnished to participants and beneficiaries without such information and materials constituting ``investment advice.'' In this regard, the Department recognizes that there may be many other examples of information, materials, and educational services which, if furnished to participants and beneficiaries, would not constitute ``investment advice.'' Accordingly, no inferences should be drawn from subparagraphs (1)-(4), above, with respect to whether the furnishing of any information, materials or educational services not described therein may constitute ``investment advice.'' Determinations as to whether the provision of any information, materials or educational services not described herein constitutes the rendering of ``investment advice'' must be made by reference to the criteria set forth in 29 CFR 2510. 3-21(c)(1). READ MORE
PS: 

"Ok, so if I go through the interaction, how will I know if I am receiving guidance or advice?
BeManaged: "The simplest thing to understand is if the advisor tells you specifically which funds to use and what percentage to put into each, then you are receiving advice. There should be some sort of process used to quantify what kind of investor you are, such as an investor questionnaire which looks at your age, time horizon for retirement and tolerance for risk. If you instead receive general plan and investment information, a general asset allocation model or are given an investment worksheet/website to provide you such a model, your broker is operating under the DoL 96-1 opinion. It would be wise for them to do so as it is quite complicated for them to perform a fee offset to avoid the inherent potential conflicts of interest of providing advice while being paid by the underlying investments in the plan. The DoL's 96-1 Opinion clarified what was guidance and what is advice, as at that time, fee-only advisors were extremely rare, and investment advice automatically makes an individual a fiduciary, which most broker dealers do not allow. For plan advisors/brokers that are paid by the investments in the plan, 96-1 allowed them to clearly understand where the fiduciary line in the sand is. For the time being, 96-1 does not put you in harm, it just might not be what your participants need."
PS: "Or our committee members for that matter, if we can be held responsible for participant investment decisions. I am pretty sure we have identified ourself as a 404(c) plan, but remember the requirements being quite onerous."
BeManaged: "The next step is simple: go through a consultation with your plan advisor on your individual account. What you receive during the interaction will tell you what is happening in your plan, advice or guidance."
PS: "Easy enough, and they will be here early next week, so this is timely."
BeManaged: "I would like to schedule a brief call with you following the consultation with your permission."
PS: "Sure, call me next Wednesday at 10am."