Coming Soon to 401k Statements: Participants' Account Balance as Monthly Income?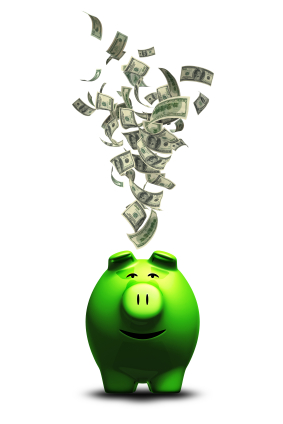 Fred Reish (he's getting a lot of attention from us this month) and Bruce Ashton of Drinker Biddle  posted an article that discussed having 401k statements illustrate a participant's account balance in the form of a monthly income. The article is illustrated below and we find this to be an excellent idea, but the following points would need to be considered in order create a consistent message across providers:
Universal Equation for Computing the Monthly Income?– This is a key question, as there are many variables that could affect the monthly income projection, including these:

Rate of return
Target retirement age
Annual salary increase percentage
Distribution percentage

Consistency Among Providers Could Be Critical – Why is this important? Let's say there are two friends of similar age and account balances, working for different companies with different plans and they compare notes. If the providers have distinctly different methods of calculating the monthly income, there could be a lot of confusion if their projected monthly income is dramatically different. Additionally, the person with the same account balance but significantly lower projected income could conclude his 401k plan is inferior, even if investment options, funding (personal and employer) and overall plan expenses are similar. Instead, it could simply be a matter of the equation used.

Concern – Providers might use more aggressive projections of retirement income as a marketing tool for institutional or retail services and products.
Here is the article by Reish and Ashton:
401(k) participants receive quarterly statements of their account balances. Surveys by providers and others generally report on 401(k) account balances in terms of averages, averages by age group, and so on. In other words, it is common in almost all reporting and any conversation about 401(k) plans to refer to "account balances."

But, the 401(k) industry—plan sponsors, participants, providers and advisers—are beginning to realize that the real purpose of 401(k) plans is—or at any rate should be—to provide monthly income in retirement. As a result, the government, and particularly the U.S. Departments of Labor and Treasury, are increasingly interested in retirement income. Providers and advisers are also focusing on the issue. This is due to the simple truth that, in retirement, 401(k) participants need to withdraw their money on a monthly basis to pay their mortgages, phone bills, rent, utilities, and so on. In other words, 401(k) accounts need to generate a monthly "paycheck."

In turn, that raises obvious issues about the appropriate way to invest and withdraw money in retirement. For example, a couple—both age 65—can reasonably expect that at least one of them will be alive—and need income—at age 95. (We are working on another article about on the probabilities of living to various ages. That article will be distributed in the next few months.) How can enough money be accumulated over 40 years, say, between the ages of 25 and 65, to provide a 30-year, prepaid retirement? It is difficult to do that. It is also difficult to properly withdraw money in a way that it lasts for 30 years. The sustainable withdrawal rates are surprisingly small, for example, 4% or 5% per year.

About a year ago, the Departments of Labor and Treasury issued a request for information (RFI) about sustainable retirement income. The RFI asked about both insured and uninsured solutions. An organization that we support, the Institutional Retirement Income Council (IRIC), provided detailed and thoughtful responses to the questions. (As a disclosure, Fred Reish was part of the IRIC team that drafted the answers.)

This bulletin quotes four of the questions asked by those agencies and provides the answers given by IRIC. The purpose of this bulletin is not to persuade you to agree with those conclusions, but rather to encourage you to think about the questions and answers. We believe that everyone in the retirement community—plan sponsors, fiduciaries, participants, providers and advisers—needs to have an answer, or perhaps multiple answers, to these questions. In other words, our purpose is to stimulate thought and encourage debate.