fi360 Webinar Recording: The Combined Effects of the DOL's Proposed Advice Regulation and 408(b)(2)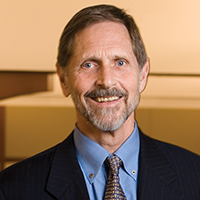 CEFEX and fi360 sponsored attorney Fred Reish to provide a thorough overview of the proposed advice and 408(b)(2) regulations. If you are a plan fiduciary who has hired a person or firm to provide your employees advice on their 401k, or an advisor/broker that works with 401k participants, this is essentially a must-listen event. The following were a number of interesting points which affect plan sponsors and advisors:
Paradigm Shift – In Fred's opinion, these regulations could change the face of 401k plans.

"Proposed regulation will cause the current practices of many financial advisers and benefits brokers to be considered fiduciary investment advice."

All Advice is a Fiduciary Act – One time advice could be held to the same standard as an ongoing advice relationship, which is very common with 1on1 'recommendations' or advice to participants, as getting in front of them on an ongoing basis can be very challenging due to schedule constraints.

Point to Consider – If the last time an adviser/broker was able to advise 'Sally Participant' on her portfolio allocation was some time ago, and the portfolio allocation is no longer appropriate, the adviser/broker could be held accountable. A significant amount of liability could now fall on them and their firm.

"96-1 Advisors" Need to Be Careful – There is a very blurry line between providing basic education and specific recommendations, which could now be absorbed into the fiduciary advice definition and responsibilities.
Written Disclosure as a Fiduciary is Required – "The 408(b)(2) regulation requires a written disclosure if a service provider "reasonably expects" to be an ERISA fiduciary."

Point to Remember – It's an adviser/broker's actions that dictate whether they are a fiduciary, therefore just because they are avoiding a written agreement, that does not mean they are not a fiduciary. However, if they ARE acting in a fiduciary capacity, a Plan Sponsor should ensure that they have a fiduciary agreement in place with them.
Click Here to View the Webinar Recording / Slides at fi360.com
(basic contact information is required, and you will simply receive their email newsletter, which contains great content)