Thoughts on 401(k) Advice Session from fi360 National Conference (Presentation Included)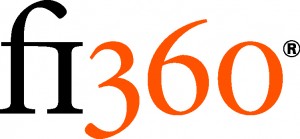 For the third straight year, I attended the fi360 National Conference, the premier fiduciary-focused conference in the nation. The sessions were outstanding, focusing on the many changes taking place within the retirement plan industry, including those proposed for 401(k) advice. I was fortunate enough to be able to speak on an esteemed panel regarding the topic to a packed house of concerned advisors and retirement plan providers. Here are some key points that were discussed:
Shifting Liability and Risk – Jason Roberts, Partner at Reish and Reicher, mentioned that providing fiduciary advice is one of the best risk-shifting mechanisms for advisors and employers.
Fiduciary Advice is Ongoing – All panel members were emphatic that in order to provide proper fiduciary advice, it must be ongoing. If there is not a mechanism/service orientation toward delivering advice in an ongoing fashion, it can translate into a liability for both advisors and their employer clients.
Liability Risk is Real – Mike DiCenso, National Practice Leader of Gallagher Retirement Services shared an entertaining overview (see presentation below) of the risk of liability for plan fiduciaries as it relates to ERISA plan settlements. Take a look at the presentation, it puts the potential risk to the bottom line in perspective.
Outsourcing is Ideal – As Jason Roberts wrote in January, outsourcing investment advice can often result in a more effective and less risky approach for advisors and plan sponsors to provide 401(k) investors advice. The responsibilities, fiduciary requirements and documentation required of an advisor to provide advice are intense, thus they must consider the risk/reward of doing so.
Protecting Plan Sponsors – When an employer is considering advice, delivering a fiduciary safe harbor from the advice delivered is critical to protecting them and their liability exposure. Signing on as a plan-level fiduciary is very different from signing on as a participant-level fiduciary, which is a best practice to protect employers.
Is the Reward Worth the Risk? – On the topic of risk and reward, Scott Holsopple of Smart401k discussed that while the risk of providing plan advice and participant advice is high for the adviser, the reward may not be what they expect. The cost of the services must be reasonable (as ERISA requires), and within an institutional environment such as a 401(k), fees are quite different from those of a retail investor.  In addition, as a plan fiduciary there is a responsibility to oversee the services provided to the participants. If the plan adviser is also the participant level adviser there are inherent issues with over-site. Someone operating in both positions would need to prudently select and monitor themselves.
Many attendees asked for the presentation, so here you go. If you have any questions or comments on the session, we would love to hear them in the comments section below. If you have trouble viewing the presentation, you can download it here.